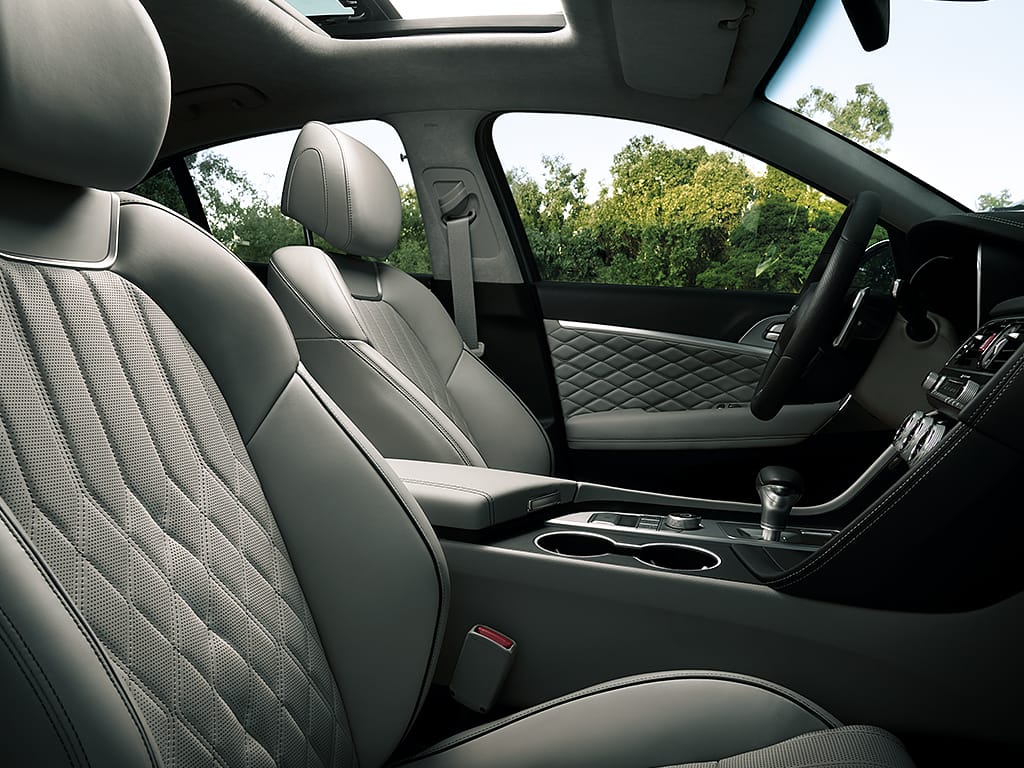 When drivers want genuine luxury and exciting performance in their next car without settling, they know to head over to Genesis of Towson. Here at our Genesis dealership near Bowie, MD, you can find thrilling new Genesis cars for sale that stand out among competing models, including the 2019 Genesis G70. How does it compare against one of its top competitors?
Performance
The Genesis G70 is a refined sports sedan that delivers an uncompromising driving experience every time you sit behind the wheel. You'll enjoy a genuine sports car experience when you press on the gas pedal, thanks to the standard 2.0-liter turbocharged engine that produces 252 horsepower and 260 lb-ft of torque. You can step up your driving experience to exciting new levels by choosing the available 3.3-liter turbocharged V6 engine that produces 365 horsepower and 376 lb-ft of torque.
The 2019 Lexus IS series is another luxury sports sedan that you'll likely run across during your search for your next sports car, but you might want to just save yourself the trouble of looking. The 2019 Lexus IS will likely seem sluggish compared to the Genesis G70 since it only has 241 horsepower and 258 lb-ft of torque to start out. The top of the line engine also falls short of the Genesis G70, with only 311 horsepower and 280 lb-ft of torque available.
Amenities
The 2019 Genesis G70 offers a roomy and sophisticated interior filled with leather seating and trim and premium materials, creating the perfect environment to relax during each trip. It boasts 93.8 cubic feet of passenger volume, and its trunk can be automatically opened, hands-free. The Lexus IS, by comparison, features just 90.2 cubic feet of passenger volume, and it doesn't offer a hands-free trunk option. A head-up display and heated rear seats are additional amenities provided as optional in the Genesis G70, but not in the 2019 Lexus IS.
Make your way over to our Genesis dealership today to see just why our new Genesis cars are so special. You'll soon be able to understand their advantage over many of the vehicles in their respective classes.