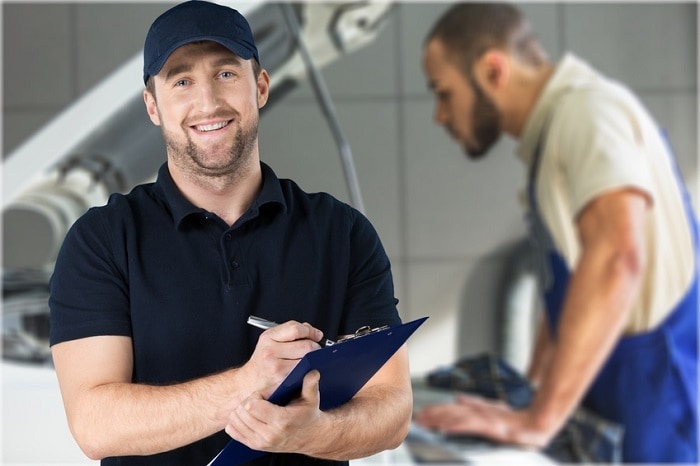 Enjoying your ride in a refined and sophisticated new Genesis vehicle means you have a valuable asset to take care of. And at Genesis of Towson, we have the resources to be a great partner in assisting. Our Genesis service center offers a wide array of car maintenance tasks and repairs for your car, helping you make the most out of your ownership.
Caring for Your Luxury Car
As the miles add up on your pristine luxury vehicle, so does the wear. Your new car will perform incredibly smoothly and precisely when you drive it off the lot, but this same driving experience isn't guaranteed over time. The key to keeping your car driving flawlessly is to continually keep up with routine maintenance, which takes care of small tasks that keep all your car parts in good condition.
There are several types of essential fluids that keep your Genesis G70 or Genesis G80 functioning at its best, and you will need to replenish their supply at a set schedule for optimal performance, efficiency, and to extend the life of your car. Oil is the most well-known fluid since it needs to be replaced the most often, but other fluids like your brake fluid, transmission fluid, and coolant are also essential.

Additional services we perform here include
Oil changes
Tire rotations
Brake inspections
Battery tests
General repairs
To help keep you on track, our website offers a Maintenance Menu tool that provides a timeframe for when certain services should be performed. It'll ask for the year, make, and model of your vehicle, along with the mileage to determine the most accurate results.

Genesis Service Center
When you roll into the shop here at our Genesis dealership near Baltimore, our team of certified Genesis technicians will get to work on checking vital points, such as your tires, lights, and brakes, to make sure everything is in order. If you need to rotate your tires, get an oil change, or replace an air filter, we can take care of it all.

Schedule a service appointment today here at Genesis of Towson for excellent car maintenance and repair!