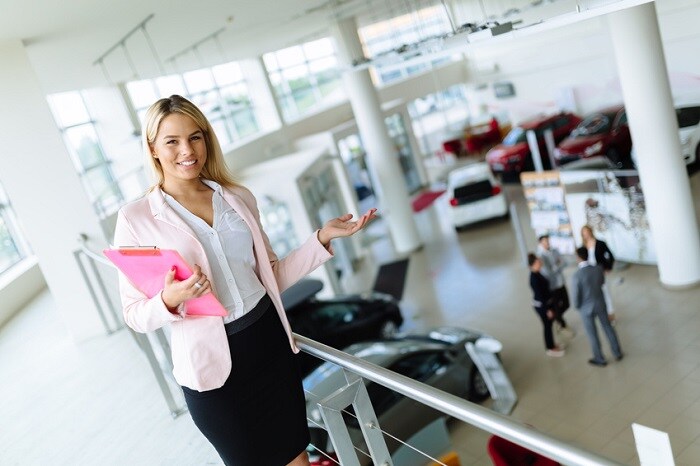 ​
At Genesis of Townson, we want our shoppers to enter our Genesis dealership near Baltimore, MD feeling confident. Between our friendly, expert staff and our wide selection of new Genesis vehicles, we believe you'll find that there's a lot to love about the experience here at our dealership. There is a surprising amount of misinformation that drivers believe about the car-shopping process, so we thought we'd help separate myth from fact before you head over to our lot.
Myth: You Should Mention Your Trade-In at the Last Second
The idea here is that the sales team won't be as motivated to offer a good deal if they know the driver will be trading in. In reality, this tactic just drags out the process without getting you any better of a deal. The best practice is to use our convenient "value your trade-in" tool to get a good estimate of how much your trade-in vehicle is worth. Bring your trade-in to our dealership so we can begin the appraisal process, and so you can know for sure how much you will need to finance.
Myth: It's Best to Buy a Car on a Rainy Day
The misconception is that people won't want to visit a car dealership on a rainy day and that the sales team will be hungrier for a sale and, thus, more willing to offer a lower price. There's just one tiny problem with this theory: everyone has heard it already. Odds are, if you head to a dealership on a rainy day, you'll encounter tons of other shoppers.
Myth: You'll Get a Better Deal By Visiting the Lot at the End of the Month
Some people believe that they'll catch salespeople that are desperate to meet a monthly quota. However, this assumes that the dealer hasn't met their quota or that they can actually make a better deal than what's advertised. In reality, you should visit the dealership when you have done your research and when it is the most convenient for you. We treat all customers the same and will do what we can to pair you with the best-suited deal.

Get in touch with us today to learn more about the shopping experience here at Genesis of Towson!