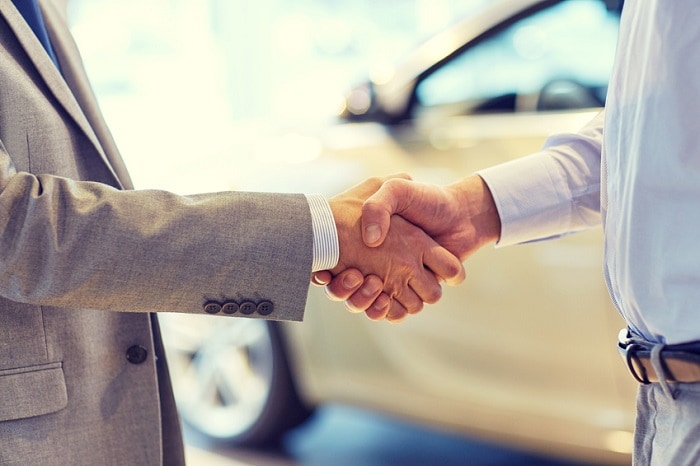 We know that when you're in the market for a luxury vehicle, you expect reliable and knowledgeable customer service. That's exactly what you'll find at Genesis of Towson. Our team is proud to serve up next-level attentiveness to our customers.
You can find evidence of our service-forward philosophy through the online tools we offer on our website. Once you're here, you can easily search our inventory of new Genesis models. If you're in the market for a pre-owned model, simply click to our selection of pre-owned cars for sale.
If you can't find what you're looking for, take our CarFinder tool for a spin. It's a free, online tool that allows you to plug in your desired criteria and leave it to us to do the work of matching it with a vehicle. Decide how targeted you'd like the results by selecting specifics around body style, transmission, MPG, etc., and we'll send details your way.

Of course, we always welcome customers to our dealership for vehicle browsing, question asking, and test driving! Our Genesis car dealers are here to serve, and they are always more than happy to tag along for the ride of your car buying journey.
You will also find top-notch service in our finance and service departments. Our financing team is ready with resources on auto loans and car leases. They're eager to answer your questions and ease the stress of car financing. If you head over to our service department, you'll find the same commitment to great customer support. The skilled technicians in our Genesis service center are ready to deliver expert work no matter the task at hand. From performing routine maintenance to replacing your transmission, our service team is dedicated to making sure your luxury vehicle runs smoothly, safely, and efficiently at all times.
Come see us in person at our luxury car dealership in Towson, MD, and we'll be happy to talk about what you're looking for and set up a test drive. We can't wait to meet you and help you find your vehicle match. Check back here on the blog, too, to see what we're up to! We look forward to your visit.