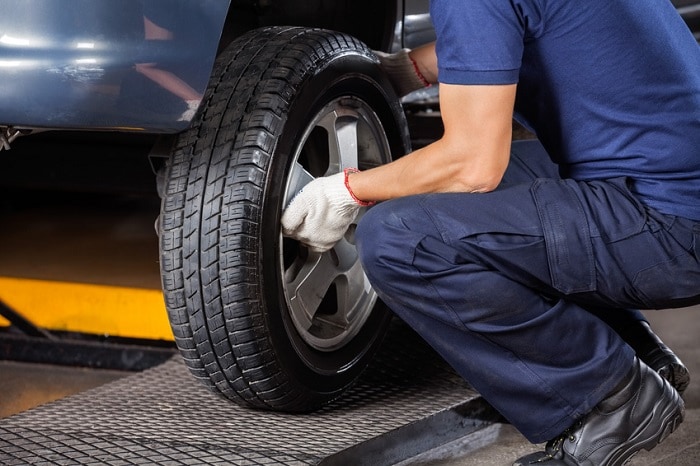 If you're on the hunt for a new luxury car, make your way over to Genesis of Towson to take a look at our stock of new Genesis models for sale. When you drive off in an exciting new vehicle, not only will you gain an unbelievable new driving experience, but you will also know exactly where to go for your future automotive maintenance and repair needs. One of the most important elements of your car that we take care of here in our Genesis service center is your tires.
Importance of Tire Service
Your driving experience wouldn't be possible without your tires, which is why it's vital you stay on top of routine tire maintenance. Your tires provide grip and traction on the road in all conditions, allowing you to enjoy the precise handling that Genesis cars offer. There are two main issues that tires run into: worn tread and improper tire pressure, both that can be taken care of right here at Genesis of Towson. Tires that are in optimal condition let you enjoy the smooth and quiet ride that you want out of a luxurious car. Staying on top of tire maintenance also means you get the best possible efficiency as well.
Our Service Center
When you visit our Genesis service center near Bowie, our team will make sure your tires are filled to the recommended pressure for the best driving comfort and efficiency. We can also rotate your tires, which should be done roughly every 6,000 to 8,000 miles, to ensure they wear evenly and keep the best level of grip. When it comes time for replacement tires, you can find just the tires you need at our Genesis parts center.
Schedule a service appointment at our new and pre-owned Genesis dealership in MD today!