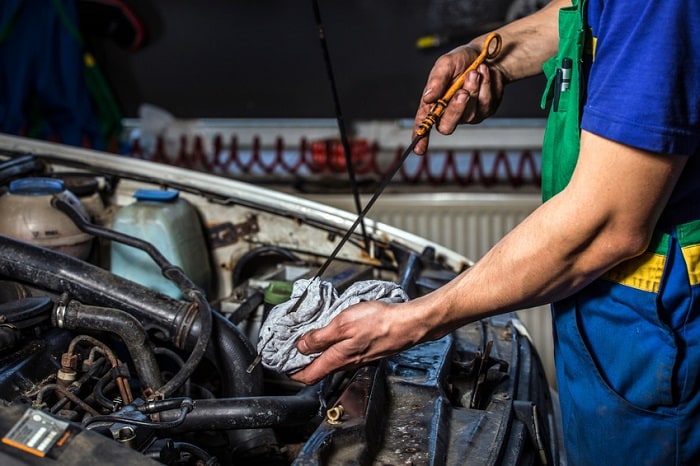 How much have you loved testing the performance in the 2020 Genesis G70? In the redefined sports sedan, "opportunity doesn't knock. It growls." I order to continue loving the stunning sedan as much as you did when you drove it off the lot here at Genesis of Towson, you have to make sure you bring it in for routine maintenance, including oil changes.
Oil Change 101
Engine oil plays a crucial part in your car's function. It keeps all your engine parts lubricated, which helps reduce friction under the hood, and therefore, preventing overheating. If your engine parts get too hot, they can start to warp and wear down, which will make your Genesis G70 much less efficient, and you may need costly repairs to fix it. Once the damage has become too severe, you may even be faced with complete engine failure.
At our Genesis service center, we recommend everyone visit us for their routine maintenance. While you may be tempted to just change your oil yourself, it's important to have a professional do it for you. Our trained and certified technicians at Genesis of Towson serving Bel Air, MD aren't just changing your oil. They are also performing the other maintenance your car needs, as well as checking for any potential problems or unseen damage.
Your vehicle may need other crucial fluids under the hood topped off, including the transmission fluid, power steering fluid, coolant, and more. We also check to see if your filters need replacement.
Genesis of Towson Service
Keep your 2020 Genesis G70 in premium condition with routine maintenance. Visit our Genesis dealership near Bel Air, MD for regular oil changes to keep your new Genesis sedan in tip-top condition.